WHAT WE DO
CLEARED ARTWORK RENTAL FOR FILM, TV & COMMERCIALS
Since 2007 Art for Film has built a reputation as the leading source for high-quality, cleared artwork for set decoration in a large range of styles and genres. Known for our superb client service, quick turnaround, and deep connections in the art world, we will do whatever it takes to realize your vision on your timeline.
We work with hundreds of artists, from emerging talents to established artists, to provide our clients with thousands of images available at a moment's notice to pick up or ship from our warehouse in the Brooklyn Navy Yard or to print to your specific needs.
STAGINGS, HOSPITALITY, CORPORATE AND SPECIAL EVENTS
Don't let the name fool you – while we have helped to tell the visual story of thousands of film and tv productions, we also work with clients to make impactful branding statements with custom artwork solutions for corporate, hospitality, special events, and high-end property stagings.
We collaborate with clients to curate the perfect art, whatever their project or challenge, and seamlessly coordinate all the logistics from selection and acquisition or rental, to delivery and installation if needed. Our work has enhanced the visual marketing of luxury hotels, brands, and properties, and the corporate offices of major league sports.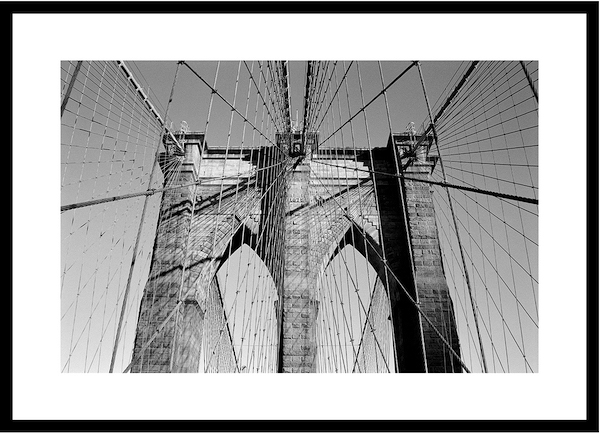 RANABB-Brooklyn Bridge
PRINT TO SIZE + PRE-FRAMED
Many of AFF's artworks and photographs are available for printing to meet specific size requirements. AFF works with a local digital printing facility to provide our clients with high resolution prints on paper or canvas in the sizes that fit their needs.
If you would like to have a painting framed, we can usually have a custom floating blond wood frame or simple pine strip frame made for the piece within 24-48 hrs for an additional fee.
BROWSE FRAMED ARTWORK
Need Your Order Fast?
Please help us respond to your Quote Requests faster with these 3 easy steps:
Create My Account
Add items to your Set List
Submit your Set List as a Quote Request

WAREHOUSE LOCATION
We are located in the Brooklyn Navy Yard, Building 303, Suite 607
VIEW MAP
Visit Us
Monday - Friday | 9am - 4pm
and by appointment
No artist submission phone calls, please
All artwork pick-ups, deliveries and returns to our warehouse unless otherwise indicated